Mount Crushmore Pilsner 4pk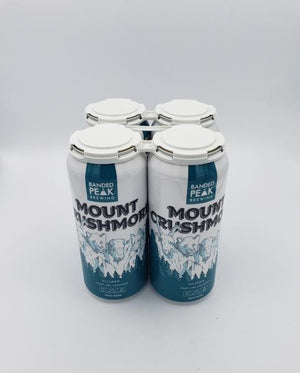 4.4 ABV (4x473ml) PRODUCED LOCALLY IN CALGARY - Banded Peak Brewing
Welcome to the beer version of spring skiing. Mount Crushmore is audacious like wearing a vintage one-piece snowsuit with fluorescent racing stripes, effervescent like champagne powder and eminently crushable like hard-charging fresh tracks at the local hill on a sun drenched weekday morning. Fermented cold and conditioned for guaranteed crispiness. You have arrived at the pinnacle of pilsner.
Order Online For Edmonton Store Pick Up, Edmonton Liquor Delivery or Canada Wide Liquor Shipping