KING ARTHUR CHERRY VANILLA MILK STOUT 4PK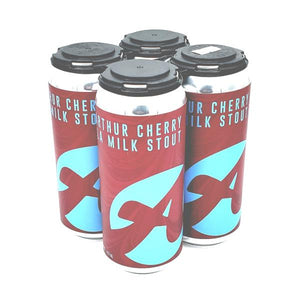 5% ABV LOCALLY PRODUCED EDMONTON
Arcardia
Full-bodied, semi-sweet, and rich, this beer tastes like black forest cake in a glass. Chocolate and
caramel flavours from a generous portion of specialty malt combine with fresh sweet cherry puree and natural vanilla extract into a rich, velvety smooth beer that will have you thinking of dessert without being cloying or overly sweet. Best enjoyed on its own on a cold winter day.
Order Online For Edmonton Store Pick Up, Edmonton Liquor Delivery or Canada Wide Liquor Shipping