FATHERS DAY CRAFT GIFTPACK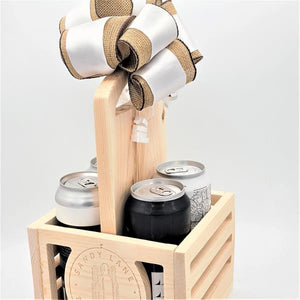 Looking for something unique for Dad's Day? Look no further. Bundle a custom-built 4pk & beautiful carrier for dad! You can either make your own 4 pack for him from our selection, or allow him to come and make his own, all pre-paid & ready to go. Bundle & save* for Father's Day
Best part? He'll save 10% on all cutom-made 4pks he buys until the end of TIME!**

*4pk reg price $22, "Drink Local" craft carrier reg price $15
**End of time or December 31, 3642. Whichever comes first.
Order Online For Edmonton Store Pick Up, Edmonton Liquor Delivery or Canada Wide Liquor Shipping